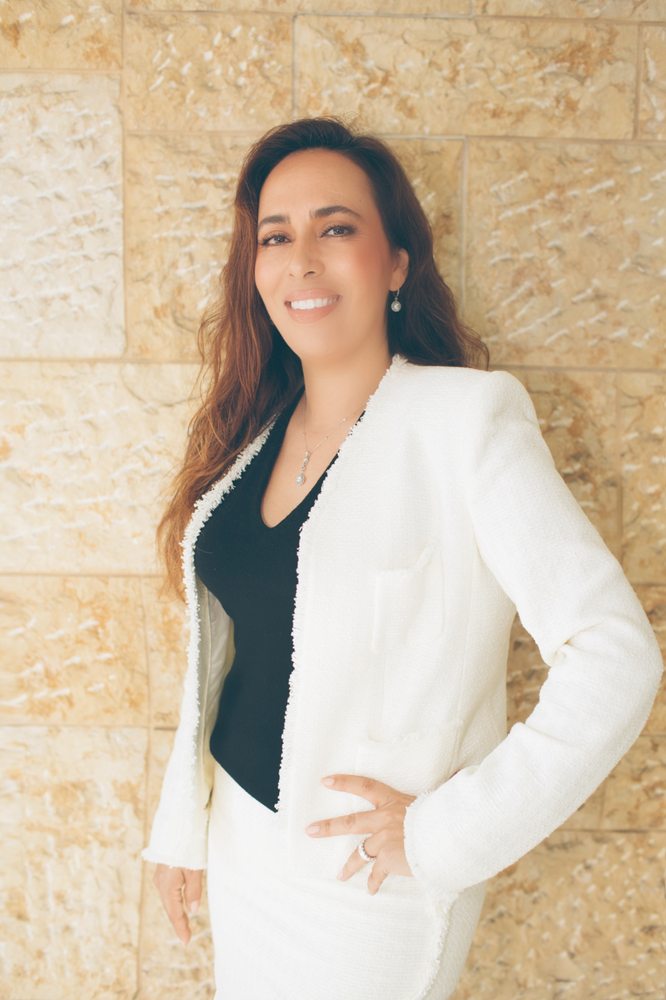 We are completely invested in our client's victories! We only get paid, if we win. Obviously, we have shared incentive to succeed, so we always fight hard for our clients. We obtain financial and medical benefits for our innocent injured victims, who've suffered due to the negligence of others. For 20 years, we have successfully handled accidents involving cars, trucks, motorcycles, bicycles, e-scooters, pedestrians, catastrophic injuries, wrongful deaths and dog bites. We have recovered millions for our clients, and treat you as a priority. We come to you; your home, office or hospital, since comfort and convenience are key to establishing our relationship properly. 
Our founding attorney, Sharen H. Ghatan, has spent her career dedicated to the plights of the injured, as she is not only an attorney, but has been an injured party herself. Due to Ms. Ghatan's tremendous track record and experience, she has been awarded SuperLawyer status; selected as the top 2.5% of attorneys in the state. She honors her obligations to clients by never giving up and never giving in to difficult insurance adjusters and opposing counsel. We are not afraid of confrontation and will go to any lengths to obtain the best possible outcome for our clients.
You will be hiring a team of sharks to fight for your rights and financial entitlements, based on the severity of your case. We will work tirelessly to get you back on your feet, both physically and financially. For two decades, we have worked closely to build a personalized medical network of the finest medical professionals to address your every ache and pain, conveniently located to your home or work. You are not a just a number of file to us, we know and treat our clients like family. Let us take on your burden, and light your path to rehabilitation and justice.
What Injuries are Regarded as Personal Injury?
Personal injury is a section of the law that allows injured persons to get legal representation for all the losses incurred from accidents and other incidents where someone else is responsible for causing the accident. Personal injury cases are typically civil actions, whereby another person or entity is found liable for causing the injuries and losses.
The remedy for personal injury will come in the form of monetary compensation that should be paid by the guilty person, entity to those that have been injured or suffered loss.
The Element of Negligence
Most cases of personal injury are directed by statutes of negligence. Under this law, the amount of rational care that should be accorded to every person in a particular situation is used to determine the amount of negligence witnessed in the case at hand. The law also considers the type of behavior that is regarded as reasonable enough to assess the degree of carelessness that resulted in the sustained injuries.
Types of Personal Injury Accidents We Handle
Accidents are bound to happen anytime, and anywhere a person might be. Most personal injuries happen when accidents occur. Many people do not get to receive rightful compensation because they do not know what to do or whom to talk to when an accident occurs.
Personal injury victims will, in most cases, require medical help and help with other expenses that have stemmed from the accident such as property damage. This is where we at The LA Personal Injury Law Firm comes in to make sure you are fairly compensated for all damages. Through our dedication and professionalism, we will ensure that you receive the compensation that you deserve for cases involving but not limited to:
Bike and motorcycle accidents

Accidents on construction sites

Spinal cord injuries

Truck accidents

Product defect accountability

Car Uber/lyft ridesharing accidents

Pedestrian accident

Brain injuries

Head injury

Slips and fall accidents

Side or T-Bone impact from a commercial vehicle

Wrongful death

Medical Malpractice
Contact Us Today
If you or your loved one has been injured and need the help of a personal injury attorney, The LA Personal Injury Law Firm is here to answer your call. We do our best to provide solutions and peace of mind to all our clients. Call us at 310-935-0089 and let us walk with you on your path to recovery.